Occupational Drivers License in Texas
Have you recently had your license suspended in Tarrant County? Worried you may have your license suspended in the future? In Texas, drivers often lose their license for a DWI arrest or
conviction or for the possession of illegal drugs. You may also lose your license if you refuse to provide a sample during a DWI arrest.
Feeling concerned about getting from here to there during your license suspension? Don't lose hope. There are ways to help you legally drive once your license has been suspended, and often you do not even need to appear in court to obtain them.
How Can I Drive After a License Suspension in Tarrant County?
It is extremely difficult to get around many parts of Texas after your license has been suspended. For that reason, Texas formerly would grant an "essential need" license to individuals who could prove they could not survive without being able to drive.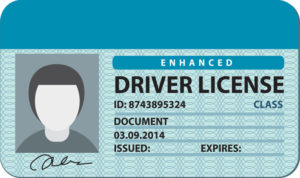 Recently, Texas stopped requiring driving to prove the need for their license and instead started offering what is called an "Occupational Driver License" which is a court-issued driving permit granted through civil or sometimes criminal courts with the help of a Tarrant County Criminal Defense Attorney.
How Do I Get an Occupational License?
Depending on where you are in your court process, your criminal attorney can file for a pre-conviction or post-conviction occupational license in Tarrant county and throughout Texas.
It is important to contact an experienced criminal attorney as early as possible after an arrest because there is a small window of 15 days when a Texas Criminal Defense Lawyer can request an ALR (Administrative License Revocation) hearing. Once this window is closed or if you are denied during the ALR hearing, your Texas Criminal Attorney can begin work on your occupational license.
Types of Occupational License
As stated earlier, there are two types of occupational licenses, a pre-conviction license and a post-conviction license.
If you have not yet been convicted of the crime, your Criminal Defense Lawyer can file for your license through civil court. You may not even be required to be present but you will be asked to provide proof of a special SR-22 insurance policy and, if your arrest was connected to DWI offense, you will probably be required to install a working interlock ignition on your vehicle and provide additional documentation. There are several areas that can disqualify you from obtaining an occupational license at this point so it is important that you hire quality legal counsel so that you will be fully informed of all of the factors and stipulations surrounding a pre-conviction occupational license in Texas.
After a conviction, your Texas Criminal Defense Attorney can file for a post-conviction occupational license through criminal court. These situations typically arise from an impairment or intoxication offense. Like the pre-conviction license requirements, you must show proof of insurance and an interlocking ignition. Again, there are some factors that can disqualify you from obtaining a "permanent" occupational license so it is crucial that you allow an experienced criminal defense attorney to review your specific case details with you before you file.
Occupational licenses can last through the entire term of your license suspension, but in order to obtain one it is vital that you contact an Arlington Criminal Defense Attorney as soon as possible.